We offer you an inspiring and challenging academic experience, in a global community of learners from all over the world.

Aim for your Personal Best and let us develop you so you are ready for your future studies. Enhance your subject knowledge and prepare for GCSE, A Level, the Advanced Placement or the IB Diploma.

Go home with a folder of work from the summer, certificates and a full report to add to your academic portfolio.

Study in the heart of London or get a traditional boarding school experience in Bristol, Canada or Germany. The choice is yours.

Our methodology
Our philosophy for all our programmes is based around CLIL: Content and Language Integrated Learning.

You study the content of academic subjects and at the same time, improve your English language skills.

Academic Juniors – Adventurers aged 7 to 12
Academic Juniors is a challenging and fun-packed learning experience for young learners. Our young adventurers learn English, maths, sciences, social studies and arts. Lessons, trips and activities all fit around a weekly theme bringing everything to life.

Explorers aged 12 to 14
You will:
study English, mathematics, science, social studies and art
develop your IT skills, language skills and study skills
learn how to deliver an effective presentation
Engagers aged 15 to 17
You study four study blocks each week and you choose your subjects, depending on your academic needs and interests, from a range of options.
Before you arrive, you will select your subjects online and prior to the course, you can check your timetable and make any subject changes you wish to make. Your timetable is written to meet your individual needs.

Specialist camps – age 15+
Your leisure and welfare
You will participate in our exciting and interesting leisure programme. You can try new things, have fun, develop your leadership skills, enjoy cultural visits and socialise with friends from all over the world.
You are looked after 24 hours a day and our qualified and experienced staff will provide you with a secure, caring and supportive environment whatever your age.

Typical day

Accreditation
British Accreditation Council (BAC)
Academic Summer is accredited by BAC as a
short course provider
.
The British Accreditation Council has provided a comprehensive quality assurance scheme in the UK since 1984. BAC accreditation is recognised the world over by students, agents and government officials as the clearest mark of educational quality in the private sector.
BAC is committed to both encouraging the highest standards of education offered by short course providers and providing prospective students with an invaluable guide to quality. BAC is a UKVI approved accreditation body for Short-Term Student (Child) Visas. If you need a visa to travel to the UK to study with us we can provide you with a visa support letter.
The BAC inspector after our last accreditation visit said:
"Teachers embrace the philosophy of Content and Language Integrated Learning in their lessons so that the teaching and learning of the English language and the subject specifi c content are fully integrated."
Quality Education
Quality Education is a quality brand for leading independent colleges teaching international students in English. Together with its sister brand, Quality English, Quality Education colleges provide high-quality training courses in English-speaking countries. Run by directors and staff who care about education and the individual needs of their students, QED colleges offer a high degree of personal service and individual attention. For academic, professional or career needs, Quality Education independent colleges offer the very best of international education.
Academic Summer was the first UK member of Quality Education.
A quote from the inspector from Quality Education:
"There is a large body of students who have been with Academic Summer for a number of years, this means they are keen, relaxed and ready to work. This also extends to students becoming members of staff in later years. This all transmits itself palpably to new students and they are immediately wrapped in that warm welcome. Compared to many summer programmes where a hectic, fevered frenzy hangs over everything, the students welfare is dealt with in an almost serene, yet meticulous way. Also the fact that many staff bring their own children as students, really makes concrete the family atmosphere."
Our team
The Academic Summer Camp team are here to help you. We aim to offer you an individual and personal service.
Helen Lami, CEO; helen.lami@academiccamp.co.uk, +44 7968152795
Vincent Smidowicz, Principal: principal@academiccamp.co.uk
Eleanor Callon-Jones, Head of HR: ellie.jones@academiccamp.co.uk
Caroline Marshall, Head of Operations: caroline.marshall@academiccamp.co.uk

Petra Sedivcova, Head of Marketing: petra.sedivcova@academiccamp.co.uk

Betty Ho, Head of Finance: betty.ho@academiccamp.co.uk

Giedre Balcytyte, Academic Manager: giedre.balcytyte@academiccamp.co.uk


Academic Summer Camp employ a team of teachers, leaders and other positions in the summer and year round. If you are interested in working with us and you feel you would fit into the Academic Summer Camp team then please contact us for more information.

Vincent Smidowicz, Principal of Academic Summer



Academic Summer programme offers from one to eight-week courses for local and international students aged 7 to 17. The philosophy of the academic programme is based on Theory of Knowledge as studied in the International Baccalaureate. The areas of knowledge explored are: Sciences, Mathematics, Humanities, Literature, Language and the Arts. The course is delivered by subject specialist teachers and the medium of instruction is English.
In keeping with the ethos of the IB and the principles of CLIL, Academic Summer Camp programme aims to develop your content knowledge, cognitive skills, communicative competence and cultural awareness. You will also be encouraged constantly to engage in culture communication with fellow members of the international Academic Summer Camp programme community.
Pastoral care and attention to your social and personal development is an important feature of Academic Summer Camp. We are also aware that the course takes place in your school holidays and we provide the highest quality of surroundings, accommodation, leisure facilities and catering. This year we will be based at Sidcot School near Bristol, DLD College in London, Queen's College in Taunton, Schloss Schule Heessen in Germany and Rothesay Netherwood School in Canada, New Brunswick.
My thirty years in teaching, teacher-training and academic management has involved work with UK study centres; preparing students to join academic programmes and running teacher development courses. I have examined for International Baccalaureate English A2, designed and run pre-IB programmes and visited international schools in many countries.
My aim as Principal of Academic Summer is to share the benefits of my experience with students and teachers to help everyone achieve his or her personal best.

Helen Lami, CEO of Academic Summer Camp



I have over 20 years experience working on summer schools and I look forward to welcoming you to Academic Summer Camp. I believe Academic Summer Camp offers you a quality camps with a difference. We help you to achieve your Personal Best academically and socially. The programme is integrated and focuses around the ethos of the IB Diploma which we believe is useful to all students whether or not they are planning to study the IB Diploma. We encourage you to be an independent learner and we help you prepare for your future studies.
I lived in Albania between 1994 and 1998 which is where I met my husband. While I was in Albania I taught English to the President's daughter.
I enjoy working in education and I especially like working in the international market and I love meeting people from different cultures. I believe that English is an International language which we all use to communicate. It is exciting when we get together and share our different cultures and experiences. I hope Academic Summer will help students to have this experience.
I would be very happy to discuss students' future academic plans with them and suggest appropriate schools and courses for them. I can recommend different schools including our host schools Sidcot School, DLD College in London and Queen's College in Taunton.
I look forward to hearing from you and answering any questions you may have about Academic Summer Camp.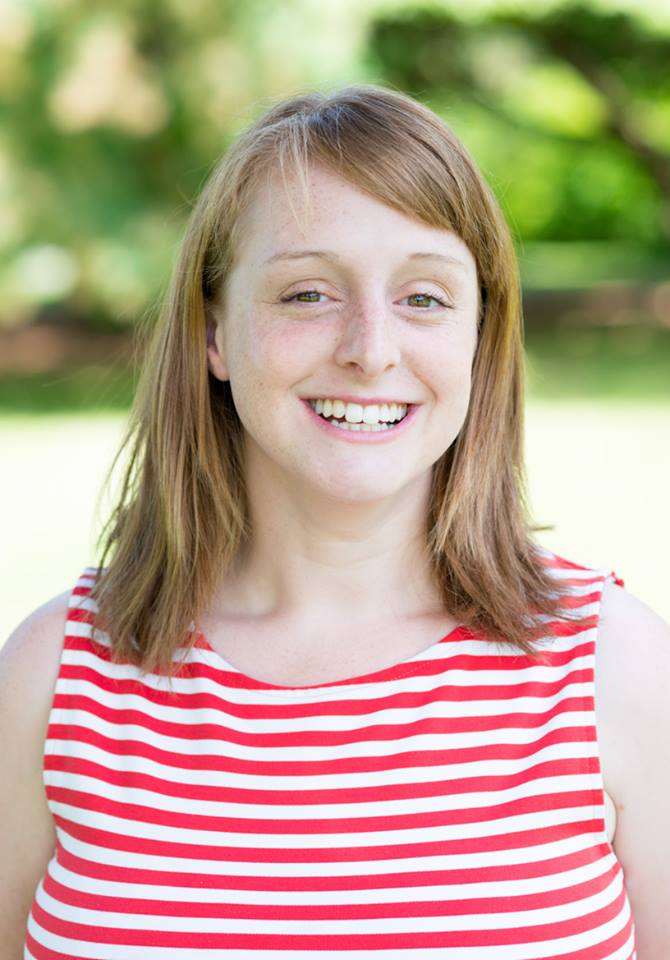 Eleonor Jones, Head of Academics and HR

Lovely to meet you! My name is Ellie and I am Head of Academics and Head of HR at Academic Summer Camp. I have worked with Academic Summer Camp since our first course in 2010. Before that I worked with several summer schools and university preparation courses, giving me a wealth of experience in school and university preparation, English as an additional language and diverse educational settings. My passions are language acquisition and SEND (special educational needs and disabilities) and developing a curriculum for Academic Summer Camp which supports all learners in achieving their personal best is my main driving force. I am a qualified teacher with a PGCE from the University of Exeter and although my specialism is primary, I enjoy teaching across the curriculum with Academic Summer Camp. I have experience teaching GCSE, A Level, IGCSE and IB as well as our younger learners. Spending time with our students is always a highlight for me, as is meeting new people each summer. Come and say hi when you arrive!


Caroline Marshall, Head of Communications

Caroline has spent 6 memorable years with Academic Summer Camp. During the year she is head of communications, holds the academic summer knowledge chest and looks after our markets in Albania, Italy, Switzerland and Japan. In the summer she has taken on the role of Camp Director both in London and Cambridge, she has also spent a happy half term at Sidcot. Caroline has 15 years experience working in international education including her role of Registrar at London's premier boarding school and a period teaching in Japan. During her brief life outside of education, she worked for the Japanese Embassy in London assisting the First Secretary for work and … EDUCATION. Caroline holds an MA Hons in Psychology from the University of Edinburgh, a PG Cert in International Student Advice and Support and an MA in International Education both from the University of Nottingham. Caroline loves being able to meet students from all over the world and learn about their perspectives and styles of learning. She also enjoys being beaten at chess by clever 8-year-olds!


Betty Ho, Head of Finance

Betty graduated with a Bachelor's Degree in Economics from the University of York. She has since worked in the International Education field for 18 years within a variety of establishments including boarding schools, sixth form colleges and summer camps. During this time, she has embraced all her different roles from International Liaison Officer, to International Admissions, Pastoral Care, Safeguarding Lead, to Boarding, Marketing and Finance Manager.

She has worked together closely with Academic Summer Camp since it was first established in 2008. As the agent, she sent students with full confidence in the high quality teaching programmes and services. She subsequently joined Academic Summer as a full-time employee 4 years ago. She started her first 3 years as camp director in the Cambridge campus. Last year, she accepted the major challenge of setting up a brand new campus in Switzerland. In addition to her role as camp director, throughout the year she is also the Head of Finance and Marketing Manager for Asia, Nigeria and Serbia.

Above all, her pride and passion is working together with our students during the half term and summer holidays where she wears her "Aunty Betty" hat. She endeavours to promote Academic Summer's ethos: "Reaching to your Personal Best" to every one of our students."



Petra Sedivcova, Head of Marketing

Petra loves marketing! With 17 years of experience in International Education Petra brings a wealth of knowledge and wisdom to Academic Summer Camp. Petra has worked in numerous top boarding schools in both the UK and the Czech Republic working her way from marketing assistant to Director of Marketing. Petra has been with Academic Summer Campfor 7 years during which time she has been our Course Director at Sidcot School, Relations Director and now Head of Marketing, she also takes great care of our Russian, Polish, Czech, Ukrainian and newly Turk markets. With a Master's Degree in Business Administration Marketing from Prague University of Economics, a Professional Diploma and a Postgraduate Professional Diploma from the Chartered Institute of Marketing Petra is super organised with a passion for marketing and a strong business skill-set. However, she has many strings to her bow and loves working in education, talking to fellow professionals and meeting students from all over the world. She enjoys making sure everything is perfect for them and ensuring they have a summer and learning experience they will never forget.


Giedre Balcytyte, Academic Manager
Giedre is a doctor of social sciences, an associate professor of linguistics at Vilnius University, an IPA (UCL, UK) certified phonetician, a researcher, a lecturer and a teacher trainer. Her special research and teaching focus is on the acquisition of English by non-native speakers. Verbal and non-verbal communication including the nuances of vocal skills and the prosodic/musical features of the English language is the area she is particularly interested in. Her empathy and understanding makes her one of the students' most favourite Academic Summer Camp teachers.




Anastasia Vasiliou, Director of Studies


I am the Director of Studies at Academic Summer Camp. I also teach at a big private school in Greece, my homeland, which follows the GCSE and A-level program. I have more than 30-year experience in teaching and I hold a Master's Degree in School Management. I have currently finished my PhD in the University of Cambridge. I love teaching and working with people of all ages, backgrounds and nationalities. I also have a big family with four kids (all adults now) living all around the world.
Academic Summer Camp is a unique experience for students and teachers! It is the perfect combination of learning through different subjects and activities, while meeting people from all over the world! The CLIL method, that we follow, is the ideal method of learning English, without even knowing it, getting an idea of the British curriculum and having fun at the same time. As a student you will be living with other students from different parts of the world, learning interesting subjects every day and following our activity afternoon program and our fantastic trips over the weekend. Our dedicated and specially trained pastoral staff will guide you all the way and our mentors will make sure that you are having the best time of your life! We have specialized academic programs for all ages from Juniors to GCSE's and IB students. Take a look at our brochure and our philosophy and join the Academic Summer Camp family!

I will be more than happy to welcome you in Academic Summer Camp and discuss with you your future, your academic needs and expectations and help you reach your Personal Best!